THE MOST AFFORDABLE RATES TO THE U.S., CANADA, AND THE REST OF THE WORLD

Hello Highway brings you the most affordable international and domestic services available today!  We offer top competitive rates to all over the world including the United States and Canada, with excellent voice quality.  Plus, you can enjoy our great rates using any phone you own - home, mobile, or office.  And don't worry, there are no pre-paid calling cards, special pin numbers or special codes for you to use. 

Want your business to have an international presence?  Want your friends and family to call you using a local number?  Hello Highway voice service is the service for you!

Talk As Long As You Like International Calling

Our Talk As Long As You Like Regions:

ARGENTINA

AUSTRALIA

AUSTRIA

BELGIUM

BRAZIL - BELO HORIZANTE

BRAZIL - RIO DE JANEIRO

BRAZIL - SAO PAULO

CANADA

CHILE - SANTIAGO

CHINA

COLOMBIA - BARANQUILLA

COLOMBIA - BOGOTA

COLOMBIA - CALI

COLOMBIA - MEDELLIN

CYPRUS

DENMARK

Some country exchanges not included in the Talk As Long As You Like Region plan.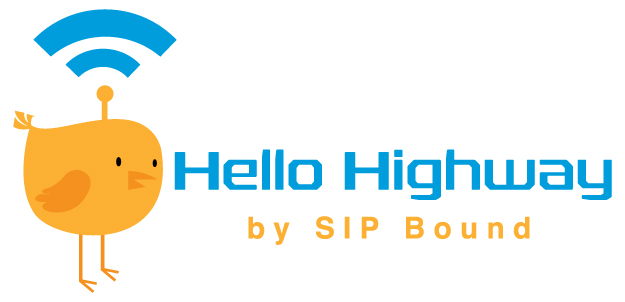 FRANCE

GERMANY

GREECE

HONG KONG

HUNGARY

ICELAND

IRELAND

ISRAEL

ITALY

JAPAN

LUXEMBOURG

MALAYSIA

MEXICO - GUADALAJARA

MEXICO - MEXICO CITY

MEXICO - MONTERREY

NETHERLANDS

NEW ZEALAND

NORWAY

PANAMA

POLAND

PORTUGAL

RUSSIA - KAZAKHSTAN ALMATY

RUSSIA - MOSCOW

RUSSIA - ST. PETERSBURG

SINGAPORE

SPAIN

SWEDEN

SWITZERLAND

TAIWAN

THAILAND

UNITED KINGDOM

UNITED STATES

Our Promise to You:  Satisfaction Guaranteed

NO SWITCHING PHONE COMPANIES

Check out some of our fantastic per minute rates: